The four minute mile. Man on the moon. In human history there has been instance after instance of the seemingly impossible being accomplished. We, as a species, are constantly surprising ourselves.
And so we come to the fact that you're too lazy to write a bloody novel. Am I about to compare your first novel to man's first walk on the moon? You bet your sweet tush I am. For both of these pursuits seemed insurmountable from the outset. Yet both were, and are, indisputably achievable.
The problem, it seems, lies in belief. Until Roger Bannister ran the four minute mile, it was assumed that it was simply impossible for the human body to perform at that level. In the months and years following his famous 1954 run, athlete after athlete knocked the mark over, inspired by nothing more than knowing they could.
Similar mental barriers are put up by budding novelists when it comes to writing their first book. 'I'll never be able to do it!', they internally scream. Even with NaNoWriMo, a program purpose-built to show people writing a novel is all sorts of possible, there's a temptation to get defeatist. What you need is unequivocal, indisputable, cut-and-dried proof that a writing task like NaNoWriMo freakin' works. And, luckily for you, there are many literary Neil Armstrongs and Roger Bannisters ready to show you exactly how achievable a novel written in 30 days can be.
Here are just 6 authors who have strapped themselves to the beast in the month of November, and produced a piece of work that has got the whole world reading.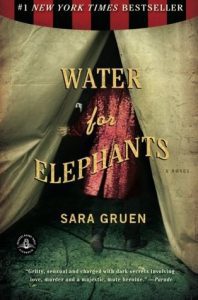 Water for Elephants by Sarah Gruen
These days more often referred to as 'that Water for Elephants film' than 'that Water for Elephants book', Sarah Gruen produced this masterpiece while taking part in the 2005 edition of National Novel Writing Month. Written as the flashbacks of a 93-year-old nursing home resident, the story follows Jacob Jankowski as he recalls his circus days, which included, but weren't limited to, giving water to elephants.
Perhaps NaNoWriMo's greatest success, the book was adapted to the screen in 2011 in a blockbuster starring Reese Witherspoon and Robert Pattinson. Gruen has said she was inspired by the story of Jacob in the Book of Genesis.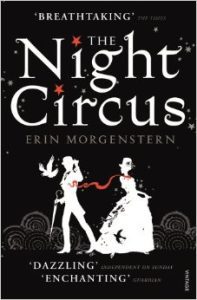 The Night Circus by Erin Morgenstern
Let me say right now that a circus theme isn't compulsory for your NaNoWriMo novel, but it admittedly seems to help. Erin Morgenstern's The Night Circus is a fantasy novel about a phantasmagorical circus set in ahistorical Victorian London. The weighty book was, rather uniquely, written over the course of 3 NaNoWriMos (remembering that to complete NaNoWriMo you simply have to write 50,000 words, rather than a complete story). Morgenstern has said that she had intended to write an entirely different book, but her characters went to the circus and sort of never came back.
The lesson? Always take your characters to the circus. Or maybe it's see where the keyboard takes you. I don't know.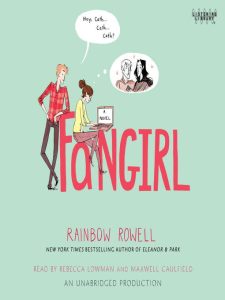 Fangirl by Rainbow Rowell
Rainbow Rowell's Fangirl is a more recent NaNoWriMo success, having been published in 2013. The fan-fiction plotline and awkward young adult themes of the book struck a chord with a huge swathe of readers; most notably with the fan-fiction obsessed online community of Tumblr, where the book became the first to be read by the official Tumblr book club. But even outside of the book's target market, the critical reception has been overwhelmingly positive.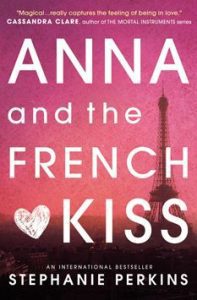 Anna and the French Kiss by Stephanie Perkins
Teen fiction seems somewhat of a NaNoWriMo tradition, represented in this case by Stephanie Perkins' Anna and the French Kiss. The 50,000 word minimum is well suited to the genre, and Perkins' novel is one of the finest examples to come out of the yearly event.
Without giving too much away, Anna does get a very French kiss at some point in the book. But when will it happen? Where? And with whom? Will they be upside-down, Spider-Man style? Is just the kiss French, or the person who delivers it too? So many questions, so few answers. Buy the book to find out, you cheapskate.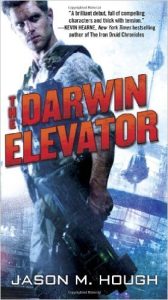 The Darwin Elevator by Jason M. Hough
A member of the exclusive New York Times Best-Seller List Club, Jason M. Hough wrote The Darwin Elevator after watching the prematurely cancelled TV series Firefly. 'If they're not making any more, I'll make some myself', he presumably thought, and that sort of resourcefulness flows into his books, with the lead character, Captain Skyler Luiken, representing the exact sort of operator you'd expect to thrive on a post-apocalyptic earth.
The original book has since been followed up by 2 (non-NaNoWriMo) sequels, and the franchise has developed an enormous cult following.
So, you budding novelist you. There's your Roger Bannister. There's your Neil Armstrong. There's your Sir Edmund Hillary, your Nelson Mandela and your resurrected Jesus Christ. Do you feel that? It's inspiration. It's belief. What seems impossible is simply not.
There's no reason not to throw your hands at that keyboard this November and see what comes out. Who knows, you could have Reese Witherspoon and Robert Pattinson spouting your literary genius at your local cinema in no time.