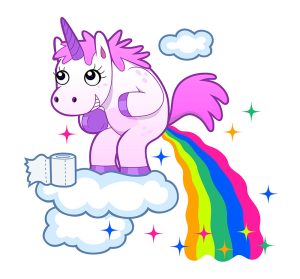 You've done it, you star. Like some sort of keyboard ultra-athlete, you've managed to throw down 50,000 of the most eloquent, expressive, descriptive and exhilarating words to have ever been put to paper, and all within the 30 days that span the month of November. Your NaNoWriMo (National Novel Writing Month) novel is complete; now you just need a form-fitting NaNoWriMo cover to preserve its modesty.
An inconvenient truth of literature is that readers – contrary to what your Grandma has told you – almost always judge a book by its cover. When you're browsing your local bookstore, you're not going to sample a novel's first couple of pages to see if the writing is up to scratch. No, you're going to look at the front cover and either instantly dismiss it, or instantly pick it up. If you've picked it up, you're then going to look at the back cover, and read a 2 paragraph blurb that offers nothing more than a faint hint of what the author is capable of. You're then either going to take it to the register, or run out to the road and toss it into oncoming traffic in disgust (No? Just me?)
The point is that as an author, you disregard cover design at your own peril. I'm well aware that you've just produced an instant classic this NaNoWriMo, but others – the often obtuse public – may be harder to convince. Your magnum opus of a novel will go nowhere without a magnum opus of a cover. It's a harsh publishing truth.
So, how is such a cover created? Like anything in life that's worth learning, good book cover design can be compacted down into a handy-dandy acronym. Let's have a look at the TRAIL to NaNoWriMo sales.
Tone
The tone of your book cover allows a shopper to get a sense of what your novel is about by just glancing at it. Tone is set by the font, the colours and the layout. It doesn't refer to the imagery or the words used; like a late-night lover, it manages to convey what it needs to through feel alone.
Relevance
Once you've identified your tone, the imagery and text serve to add to that foundation. If your book is a thriller packed with suspense, you're going to stay away from rainbows, unicorns and lollipops. If your novel is called Derek the Unicorn's Lollipop Rainbow Parade, you'll similarly avoid a blood-soaked dagger design. Hint at your story without telling it.
Attraction
The tone and relevance of your cover might be spot on, but that doesn't necessarily mean it's an attractive design. And this is where the professional cover designer wheat is separated from the amateur chaff. Sure, your cousin's girlfriend may well have a solid working knowledge of Photoshop, but that does not a cover designer make. Believe me when I say that getting a professional designer to do your NaNoWriMo cover is possibly the best investment that you can make in your book.
Interest
You've nailed the tone, the relevance and the attractive design. But does your book stand out from the crowd? Is it interesting? I'll admit that it's going to be a hard task to make the cover of

Derek the Unicorn's Lollipop Rainbow Parade

a boring one, but you still need to compare your cover to similar titles, and ensure that you've got a noticeable unique selling point.
Legibility
'Thumbnail' is a gorgeously accurate description of what an author is dealing with when trying to sell their book online. That little preview of your cover can be quite the hurdle to commercial success, particularly if you haven't accounted for its size in the design process. You need your cover to be easily legible from a distance, whether that be wandering past a bookstore window, or squinting at an unbearably small thumbnail on Amazon.
You've successfully completed NaNoWriMo. That's no mean feat. But resting on your laurels at this point is what a harsher taskmaster might refer to as idiocy. You've run all but 400m of the marathon. You're in the Olympic stadium. You just need to complete one lap.
Derek the Unicorn's Lollipop Rainbow Parade deserves better, damnit. Throw those weary arms over the shoulders of a professional cover designer, and let's get you to the finish line.