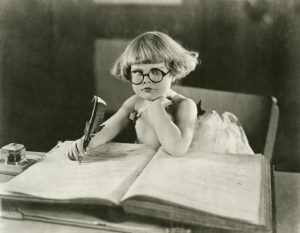 FIRST TIME AUTHORS: Do you have the world's next literary masterpiece sitting dejectedly in your PC's documents folder?
Does this gold-encrusted piece of genius simply need to be available to the general public?
Have you poured your heart and soul into this work, and are getting frustrated that there's no obvious avenue to publishing fame and fortune?
Will these rhetorical questions ever end?
Yes.
So you want to know the secret to getting that first literary cab off the rank. Let me disappoint you before I waste any more of your valuable time.
There isn't one.
Whether you self-publish or try to go through an established publisher, the first book is always the hardest. Just ask JK Rowling. But while there's no secret, per se, when it comes to getting a book published, there are certainly some things you should know.
Presuming that you've produced a quality piece of literature, which takes practice, training and patience to do, here are some basic tips on how to go about getting that book from the screen of your desktop to the shelves of a bookstore.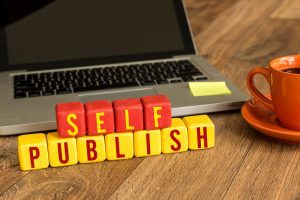 FOR SELF-PUBLISHERS

Be Wary about Designing Your Own Cover
You might feel like designing a cover will bring a personal touch to your book, and will save you a whole heap of money. But here's the thing; A) A shopper won't know it's self-designed, and B) it will more than likely cost you more money that it will save.
Covers give your book life, and sell it to people who are walking past the shelf or scrolling through Amazon. No matter how good your PhotoShop skills are, you won't bring the skillset to the job that a proper cover designer will, and in the long run, that will most likely hurt your bottom line.
Capitalise on Social Media
Today's self-published writers are not only blessed easy avenues to self-publish like Amazon's CreateSpace, they can also do the other thing that publishing houses could hold over them not 15 years ago – get the book in front of the public's eyes.
A solid social media presence is vital for you to self-promote your work. By building a following, you'll be able to kick-start the sales of any new book release. But it is a competitive field, so I'd suggest concentrating on working a couple of social platforms well, rather than 10 of them half-heartedly.
To keep your audience interested, you should also try to stick to the 80/20 principle for posts – 80% as interesting and entertaining content, with just 20% of your updates used as a direct sell.
Be Active In The Community
Ironically, the stereotypical quiet and introverted writer is pretty much the exact opposite of what you need to appear to be as a self-published author.
Self-published writers need to be active in the reading and writing community, as well as be megaphones for their own work. You won't go anywhere without being a tenacious self-promoter. It doesn't have to be blatant advertising – simply involve yourself in online discussion to get your name out into the ether.
No Need to Aim for the Sun, Icarus
Self-publishers are not often millionaires. Those stories of self-publishing fame and fortune that you hear about are essentially the equivalent of the 'penniless farmer wins the lottery' stories. Fun, but not exactly the norm.
What you don't hear about in the Amanda Hocking style stories is how much groundwork is required to get to that point.
And the fact that the bulk of writers will do the years of groundwork and never get to that point? Well, that's just not newsworthy.
Temper your expectations, grasshopper.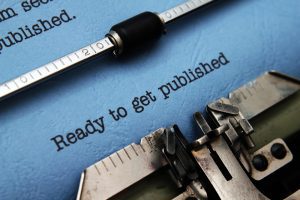 FOR GETTING PROFESSIONALLY PUBLISHED

Research, Research, Research
Read up about how to deal with publishers. Handy guides to parleying with publishers, like this one from Jeff Herman, will give you a great base knowledge of the likes and dislikes of publishing houses. If you've managed to open a dialogue with a certain publishing house, practice your due diligence and see if you can find pointers on dealing with them specifically.
Publishing is an ever-changing industry, so make sure that any research is kept to sources that are fairly recent.
You'll also want to research what goes into a good book proposal, particularly for those who are attempting to get nonfiction published. Nonfiction is usually sold to publishers by selecting a variety of sample chapters, while fiction simply tends to use the book in its entirety.
Rejection is simply part of the writing game. Unfortunately, for most writers it is a BIG part. You can start to feel like the particularly awkward, acne-affected teenager asking everyone to the dance, and getting nothing but grimaces in return.
Firstly, know that you're not alone. This is how it is for nigh-on everyone. It's just a matter of accepting it as the norm, and using any constructive criticism that comes your way to better both yourself and your work.
When you've got a good literary agent, they can do wonders for your cause. When you've got a bad literary agent, it can be better to not have one at all.
To get in the door with some publishers you need an agent, as they won't accept unsolicited manuscripts. If you have an agent that is as passionate about your work as you are, they can be a huge asset. Finding that sort of relationship is certainly the exception though.
The best agents will only represent a tiny percentage of the authors who tender to them. And if you do manage to snag a good'un, that doesn't automatically mean your book will be sold. Even if it is sold, there's then no guarantee that it will ever be published.
So you've got your first, crisp, shiny offer sitting in front of you. Tears are welling in your eyes. Your heart is racing. All this effort, all the blood, sweat and tears that you've expended and have slowly turned you into a shrivelled prune of a writer – it's all come to down to this, your crowning achievement.
Don't take it.
It may seem like the most tempting offer in the world, but never accept the first one without either first trying to negotiate, or trying to get another offer with which to compare it. An act of desperation rarely helps your cause.
This is, admittedly, where a good agent comes in very handy. But if you're still waiting for 'the one', you'll need to take the hardball negotiations into your own hands.
Don't Compromise Yourself
Flowing on from not desperately grabbing at the first sign of dollar bills, nor should you have to compromise on your artistic, or even moral, integrity when it comes to your work. No amount of cash is worth bending your ethics. Which is admittedly and easy thing to say when you don't have thousands of dollars being waved in your face.
But try to stay true to you.
While writing has always had a tinge of romance attached to it, when it comes to the real world practicalities of it as a job, it's certainly not for the faint of heart.
But despite the rigours – strapping yourself to the keyboard during a magnitude 5 writers block, editing the same manuscript for the thirteen-hundredth time, getting rejection letter after rejection letter from publishers – some people still choose to do it.
If you can struggle through all that, you'll get to where you want to be.
It may take a while, but you'll get there.